Growing Specialty Cut Flowers in the Comox Valley
We are a small family farm based on beautiful Vancouver Island, that offers specialty flowers from April to October for customers and florists. We are best known for our Spring and Summer Bouquet Subscriptions available in Comox, Courtenay, Campbell River and surrounding areas.
We offer whimsical and organic Wedding Design for your special day, as well as Bulk Flower Buckets for weddings and events.
Here at Coastal Island farm we follow sustainable farming practices, cultivating a relationship between our animals, the soil, local wildlife and habitat. We do not use pesticides or herbicides on our farm, and we do not grow GMO crops.
Sign Up for a Bouquet Subscription!
Share the wonder of Local Flowers with a specialty bouquet subsciption. We reserve our most beautiful blooms for subscribers. Flowers you might expect to see include sunflowers, zinnias, cosmos, ranunculus, dahlias, snapdragons, sweet peas, ornamental kales and so much more! Choose from monthly or weekly pick up from our small business partners, or at home delivery. Our subscriptions make for wonderful gifts!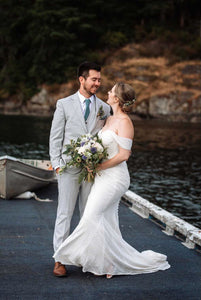 Request a Wedding Packet
We offer wedding design from May to October. Our A La Cart Wedding Menu takes the guess work out of selecting flowers for you special day. We offer transparent pricing and a low order minimum. Each design is a reflection of the season, as we create arrangements using our most romantic and lush blossoms. From seed to centrepiece we take care in every step of the process, right down to the placement of each hand harvested stem.
Request Pricing
More than flowers
Here on the farm we know beautiful flowers begin with healthy soil. We never use pesticides or harmful sprays, and integrate no til practices for our flower fields. We raise a small flock of sheep and happy hens who are an integral part of restoring the land and helping us to build vibrant life within the soil below. At the heart of the farm is raising our own food for our 5 children, and being as close to the source as possible. In addition to our beautiful flowers, we also offer farm fresh eggs, and specialty coffee roasted right here on the farm.
Shop the Farm Store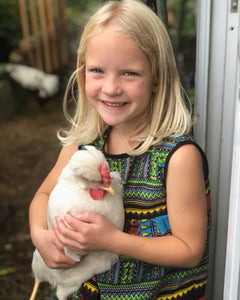 Updates from the Farm
---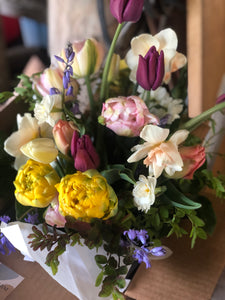 Spring is trying desperately to stick around, but the temperatures have been consistently chilly. The start of our Spring Subscriptions will be a little bit later than usual this year,...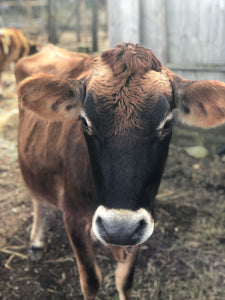 It's hard to believe that it's already mid February. Our first plantings of 2023 went into the ground a few weeks ago. Several hundred healthy ranunculus corms were presprouted and...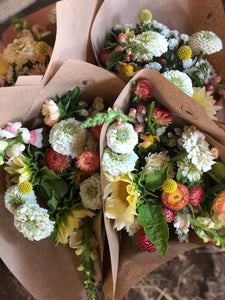 Happy August! We've made it through the strange spring and early summer weather- summer has officially arrived on the island! We've been enjoying some beautiful sunny days with our kids...
Follow us On Instagram
Follow along as we share images, stories, and updates from the farm!
@CoastalIslandFarm
View Our Feed